PARALEGALS, LEGAL ASSISTANTS
&

INTERNS/EXTERNS
Our modern midtown office has a friendly atmosphere with legal assistants and interns/externs who work for Lanin Law P.C., a receptionist, and additional staff who work directly for our of-counsel attorneys.
Lanin Law P.C. has a very successful internship program for many years now (referred to as an externship at some schools). Interns are taught litigation skills, contract, real estate, business, foreclosure, and bankruptcy law, court and law office procedures, and practical tips to help them become better lawyers and paralegals in the future. We sponsor internships for paralegals and legal assistants with various schools throughout New York, including paralegal training programs, colleges, universities and law schools. If you are interested in applying for an internship with our firm, please email Attorney Scott Lanin to inquire.  Our internships offer students an excellent learning opportunity to see how a small firm operates. Interns gain hands-on real experience drafting legal documents in word, wordperfect and/or excel and, when the opportunity arises, will actually go to the local courts. Computer skills are required but legal skills are not.  Interns are trained and assisted. We have received very positive feedback from our interns and college and law school placement offices.  Interns find the experience a challenging and rewarding one.  Internships are only available through programs that offer academic credit.   Our interviewing schedule generally coincides with college and law school semesters.  Students receive an evaluation and reference at the conclusion of the internship.  We have also provided recommendations to our interns on linkedin and in law school applications.
THANKS FROM OUR ALMUNI – PARALEGALS AND LEGAL ASSISTANTS
I was employed at Lanin Law P.C. for fours years as Scott Lanin's paralegal [2007-2011].  My time with Lanin Law P.C. was  a wonderful career experience.  I developed skills that can be used across many disciplines.  Mr. Lanin is patient and always willing to teach.  He is an exceptional attorney and his dedication to his clients and employees is admirable.  Mr. Lanin allowed my creativity to flourish and for that I will always be thankful.
Chenelle Jones, Paralegal (2011)
Registered Nurse (2015)                   > Linkedin Profile
I worked alongside Scott Lanin for 2 years as the firm's Paralegal [2013-2015]. I will forever be grateful for the professional growth and development he provided me with. Scott is a very knowledgeable attorney, and extremely intelligent. I always admired his professionalism and supportive demeanor towards his clients, his interns and myself.  Scott was not only my employer, he was a teacher and a mentor who was always willing to stop what he was doing to explain, teach or answer any questions I might have. We worked together to figure out the best approach to help our clients with their legal needs.  We would spend countless hours researching and drafting papers and communicating with our clients in hope of attaining the best result for them. He inspired me to reach higher and has been nothing short of supportive with my goal in pursuing a law degree. I will always recommend Lanin Law P.C. to anyone in need of legal representation because I know firsthand that the firm will work hard to deliver results.
Mabel Jimenez (11/3/15)
Pace Law School, Law Review, January 2018
Assistant District Attorney, Bronx County (as of June 2018)
It has been a pleasure working with you.  I am grateful for all that you taught me as a paralegal.  Thank you again for the opportunity to work for Lanin Law P.C.  I wish you and the future of the firm much growth and success.
Diana DiDomenico, Paralegal (December 2015)
Legal Operations Coordinator, NYC Division of Consumer Affairs
I wanted to provide you with an update on my law school endeavors! I decided to attend New York Law School . . . I am undoubtedly excited for this new chapter. I would like to thank you again for your letter of recommendation and for the opportunity to work and learn alongside you. I am certain that I will utilize many of the skills I learned throughout law school and my own career as a lawyer!
Shada Paula, Paralegal (August 2017)
Thank you very much for the opportunity you've given me to learn the preparation of court documents, with online searches, e-filing, adn so much more. I have genuinely enjoyed my time with the law firm, and I am truly honored to have had you as the managing attorney.
Girolama Alaimo, Paralegal (April 2019)
I wanted to thank you for the opportunity to work at Lanin Law. I have learned a tremendous amount about the legal field. Thank you for providing a rewarding learning experience and warm working environment. I wish Lanin Law continued success.
Anisah Singh, Legal Assistant/Paralegal in Training (January 2020)
I am very grateful for the opportunity you have given me as it has helped me grow and learn so much as a professional but also as an individual. I greatly appreciate you taking the time to teach me as I had no experience or knowledge of the legal field when you hired me. 
Alcira Pena Minaya, Paralegal (February 2021)
THANKS FROM OUR ALMUNI – LAW STUDENT INTERNS
Hi Scott,
I want to thank you for all of your help this semester. I feel as if I have grown as an aspiring attorney, and that is in no small part because of my time with your firm. Through my work this semester I learned about aspects of the law that I did not even know that I was ignorant to, and I hope that the improvements I feel I have made are reflected in the work that I have done for you . . . I am proud of the work that I did for you this semester . . . Thank you again for your guidance and for ensuring that I will never misspell 'judgment' again. I look forward to hearing the outcomes of the cases [I worked on].
Very Best,
Brett Klatsky
Benjamin N. Cardozo School of Law/Yeshiva University (4/12/20)
---
Hi Scott,
I wanted to send along a quick note to tell you how much I enjoyed my time working with you. I've learned so much, and my time spent as an intern has been such a valuable experience. I'll always look back on this experience with a lot of fondness. Even though our time working together has ended, I'd still love to keep in touch. So, never hesitate to reach out to me! Thank you so much for your patience, trust, and guidance. I'm always wishing the best for you!
Stay safe and healthy!
All the Best,
Ziyi Gao
Touro College Jacob D. Fuchsberg Law Center (4/12/20)
---
Scott
Thank you for the kind words! I have enjoyed my time working with you this semester. I feel as though I've not only learned a lot of substantive information about litigation and foreclosure law, but have gained so much insight into the softer skills and qualities that help cultivate a successful practice. I know that I will be implementing a lot of your advice as I continue through law school and as a practicing attorney.
Best,
Chynna Foucek
Brooklyn Law School (11/21/19)
---
Hey Scott,
This summer has flown by, I can't believe next week will be my tenth week in this internship . . . Thank you for the opportunity and the experience of working with your law firm for the summer. I truly enjoyed getting to know you and seeing how you run your law firm as a solo practitioner. I appreciated you always taking your time to explain things and taking every opportunity to teach me something new. I learned so much about communicating with clients, maintaining relationships with clients, and advertising in order to get clients. Being able to draft the beginning of a complaint and drafting client letters offered me the experience of writing documents other than a memorandum and an appellate brief. Additionally, seeing as I am not fully committed to one area of law and I am still exploring, it was great being able to work on mortgage foreclosure and contract cases. Again, thank you so much for the opportunity to work with you and learn from you. I truly appreciated your time and knowledge.
Briana Jimenez
New York Law School (7/19/19)
---
My [internship] experience has been extremely valuable and I'm looking forward to continuing working with you [part-time during school].
Samantha Noell
Brooklyn Law School (4/1/19)
---
I was an intern at Lanin Law during the Fall of 2016. Lanin Law was my first experience working in the legal field. I was there for about four months and during those four months I learned so much. Scott is a wonderful attorney and a great teacher. The environment was so welcoming, I was happy to walk in every morning. Scott and the paralegal, Shadá, that I worked alongside with were so patient and delightful teaching me. Because of my experience at Lanin Law I gain a desire to continue my career in the legal field. I went on to getting my first job at a law firm as a paralegal.
Best Regards,
Diana Rosario
Berkeley College, Masters Business Program (11/8/18)
---
I wanted to thank you for giving me the opportunity to intern at your firm this summer. I had no idea what to expect going in and it ended up being a really productive and educational experience. I know I still have much to learn but this experience really helped me understand how a firm functions . . . Most importantly, I really appreciated you taking the time to explain assignments and review them because that is something that helped me learn the most. Also, Giro and Kevin were two of the coolest individuals to work with so overall it was a really great environment for my first legal internship!
Thanks again!
Evelina (Eva) Khorenko
New York Law School (8/7/18)
---
I had an opportunity to work as an intern at Lanin Law in the fall of 2016. If you are looking for tremendous litigation experience at a small law firm, then this is the place to be. This is not a firm where all you do is research on Westlaw or Lexis Nexis. I helped formulate arguments, assisted Scott to court, and learned many of the business aspects of owning a law firm. If you're looking for real experience, I highly recommend spending at least a semester here.
Ankit Kapoor, Esq. (7/11/18)
Brooklyn Law School
Former New York City Police Officer
---
Dear Scott,
I want to thank you for giving me an opportunity to work for you over the past four months. By working on an array of legal issues and assignments, my knowledge of real estate law increased tenfold. I also want to thank you for being a patient, knowledgeable, and helpful mentor—and for that, I am truly grateful.
Best,
Dean Vergara
Brooklyn Law School (6/11/18)
---
Hi Scott and Giro,
Thank you for giving me the opportunity to intern and work with both of you this semester. I truly learned a lot from enhancing my writing and research skills to seeing first-hand how a successful solo practitioner conducts their law practice. As I am wrapping up my last law school final ever tomorrow, I'm glad I had one last chance to intern this semester before going out into the real world. Again, thank you for everything!
Thank you,
Megha Patel
Brooklyn Law School
Moot Court Honor Society
Brooklyn Journal of Corporate, Financial & Commercial Law
Accelerated J.D. Candidate, 2018
megha.patel830@brooklaw.edu
---
Hi Scott,
Thank you for the opportunity to spend the summer at Lanin Law P.C. I had a great experience and learned valuable skills that I know will be useful to me throughout the rest of my legal career. Thanks to you, I walked away this summer feeling 100% more confident in my legal writing/research skills and my ability to succeed as a lawyer. You were a great supervisor and mentor! My summer employment with Lanin Law P.C. helped me land my dream fall internship with the U.S. Department of Justice, and for that I will always be grateful.
Thank you again,
Margaret Dellraria
The Catholic University of America
Columbus School of Law
J.D. Candidate May 2018
---
My Experience at Lanin Law, P.C.
Lanin Law P.C. is the best place to intern if you want to gain real hands on experience and to grow as a professional. You will find the support of an intelligent and patient mentor, Scott Lanin, and of his resourceful paralegal, Shadá K. Paula. I truly appreciate Scott and Shadá for their readiness to answer questions, to provide feedback, and to explain new tasks. Scott always managed to carve out the time to meet with me, to discuss my progress, and to offer guidance on any given task. Further, I truly appreciated Scott's flexibility and patience through my learning process.
At Lanin Law, I always felt as part of a team and that the work I produced truly mattered to the result in a client's case. Now, as I move on to the next step in my career, I reflect on how invaluable this experience was. I moved from having an abstract knowledge of the law to an experiential knowledge of the law. I am now equipped with a new set of tools not given to you inside the classroom. Only in a place such as Lanin Law P.C. can one gain and appreciate the complexities of the legal profession. Thank you, Scott, and Shadá for allowing me to have this great experience!
Francis M. Felipe
Brooklyn Law School  (
January 2017- April 2017)
---
Dear Lanin Law P.C.,
Thank you for giving me an opportunity to intern at Lanin Law P.C. and gain an invaluable experience that will help me with my future internships and career going forward. During my internship, I got an opportunity to work on something new everyday that enhanced my writing, analytical, and researching skills. Whether it was writing a memo or conducting research, Scott takes the time to explain everything clearly before his interns start their assignments. Scott also helps you think like a lawyer constantly and gives great advise. Also, the paralegal, Shadá, is very helpful and always willing to answer any questions. I had the most hands-on experience so far as a law school student. Thank you Scott and Shadá, it was a pleasure being a part of Lanin Law P.C.!
Sincerely,
Khusbu Dave
St. John's University School of Law
Candidate for Juris Doctor 2018
St. John's International Law Review (4/20/17)
---
Scott,
Thank you so much for the opportunity to intern with you this summer. I have truly enjoyed my first foray into the legal world, and this experience has further solidified my desire to be a lawyer. I am now going back to school, and future jobs with much more knowledge and practical real world experience.  I appreciated your guidance and patience as I learned how to navigate this new territory. I can never say thank you enough.
Thank you again,
Ashley Haripal
Brooklyn Law School
J.D. Candidate June 2017
---
Scott Lanin is an incredible attorney and mentor. He provides excellent advice and is a strong advocate for his clients. I have worked with Scott in the past and he has taught me lifelong skills to help me improve myself and further my career. I highly endorse this attorney.
Regards,
Samantha Kimmel
St. John's University School of Law, J.D. 2015 (6/16/16)
---
Hi Scott,
Scott, I just wanted to thank you for your guidance and support throughout the semester. I learned a lot from working with you over the course of the semester, and I will carry this experience with me as I move forward in my career. I hope to keep in touch!
Sincerely,
Dylan Weeks
Brooklyn Law School
Law Review Editor (5/4/16)
---
I wanted to take a moment to thank you for all that you taught me over this past semester. Having the opportunity to work in so many different aspects of the legal profession in such a short period of time was a truly invaluable experience. I can't thank you enough for all of your guidance and hopefully we can stay in touch moving forward!
Sincerely,
Evan Hallal
Brooklyn Law School
Juris Doctor Candidate 2017 (5/31/16)
---
Hi Scott,
First of all, I wanted to wish you and your family a Happy New Year, I hope it was enjoyable. I also wanted to reach out and thank you for such a great semester, I truly learned a lot from working with you. You were more than willing to go out of your way to guide me in my work and provide more than valuable feedback that really allowed me to grow, not only as a law student, but as a future attorney. I wish to remain in touch as I value your advice and guidance and, based on your schedule, it would be great if we could schedule lunch sometime soon! Thank you again, Scott.
Sincerely,
Nick Ribaudo
Brooklyn Law School (1/2/16)
---
Scott, first off I would like to thank you for giving me the opportunity to intern at Lanin Law P.C. I had a great experience there and would recommend it to anyone who is looking to gain hands on experience. Thank you for making me feel valued and providing me with the experience that I will need after law school. There was also plenty of work to do and I always felt that the work I completed actually mattered. Also, thank you for always being available for guidance whenever I needed it. It is very rare to have a mentoring attorney available for help at all times. Thank you again Scott for the great experience.
Emil Onolfi
Brooklyn Law School
Candidate for Juris Doctor 2017
Brooklyn Journal of International Law (5/31/16)
---
My internship at your firm was the exact kind of learning experience I had hoped for. My previous internships have been light on practical legal assignments, with most of the work being solely research based. However, you gave me the opportunity to apply legal research to ongoing cases; allowing me to draft court documents, among other tasks. Your feedback was helpful in improving my research and writing abilities in such a short period of time. Aside from assignments, I enjoyed working with you and Diana because the work environment was both relaxed and professional. I never felt uncertain about a task because of your willingness to provide guidance. I am also very grateful to have had Diana there to help me because I have no doubt that certain projects would been much more difficult. I am sure that future interns will have as rewarding of an experience as I did. Thank you both for everything.
Ashraf ("Sunny") Donn
Brooklyn Law School (8/24/15)
---
I had an valuable learning experience at my internship with Scott and Lanin Law P.C. Scott and Mabel were very patient and took the time to teach me everything I needed in order to draft my assignments. As a law student, exposure to practical law skills has been limited and this internship provided a useful perspective into the actual practice of law. Scott and Mabel excel at what they do, and I am glad I had the opportunity to work with them.
Best,
Michael Ng
Brooklyn Law School (11/25/14)
---
Dear Scott,
Thank you so much for giving me the opportunity to intern at your firm this summer. The experience was really wonderful. I truly believe that I learned so much from working at your firm. You and Mabel were always very supportive and patient with me, I always felt like the office was a very positive environment. I really appreciate the variety of work I got to do and the valuable feedback I received as well. From drafting affidavits and answers to going to court, I believe I gained exposure to many useful experiences. Working alongside Mabel was a real pleasure too. Thanks again for making me feel like part of the team and providing a great learning experience!
Sincerely,
Jeremy Ancelson
Cardozo Law School (8/17/14)
---
The past two months have been a very valuable experience for me. I learned more than I ever expected. Scott Lanin was definitely the best supervisor I've ever had. He's very patient and always willing to help. Every time, after I drafted a document, he reviewed it multiple times. Each time, he pointed out the inappropriate parts, and then told me how it should be written and explained why it should be like that. Before interning at Lanin Law P.C. I knew nothing about bankruptcy or foreclosure law. Mr. Lanin walked me through each step of the practice, and taught me the law and rationale behind it. What I learned from him is not only the law and legal theories, but also practical skills of treating clients and running a law office. Additionally, the working environment here is very relaxing.  Paralegal Mabel Jimenez is also very helpful. She is an essential assistant to both Scott and the interns. She kept the office running in order and at the same time made sure that everybody enjoyed their work. I really enjoyed working here and thanks Scott and Mabel for everything!
Best,
Ran Bi
Cardozo Law School (8/14/14)
---
Thank you for this time and giving me the chance to work with you.
Regards,
Carmen Hidalgo
Visiting Attorney From Spain attending Berkeley College 6/19/14
---
My internship at Scott Lanin's Law Office was great.  Attorney Scott Lanin is a great teacher and cares about helping clients who need legal advice and help. He always explained what needs to be done and how.  His paralegal, Mabel, is a beautiful person who always assisted when needed.  She always has a great attitude. I wish all workplaces were modeled exactly like this law firm.  If I had a chance to do my internship over again, I would not hesitate to intern at Lanin Law, PC.
Regards,
Fran Foster
Berkeley College 4/19/14
---
Scott,
This internship has been an amazing and fulfilling journey! I have learned so much with your law firm, and I am very grateful for this experience. From the beginning, you and Mabel have been imperturbable and diligent instructors. While learning, I also was given a friendly and pleasant environment. I want to thank you, and I definitely want to thank Mabel for all of your help. Mabel has been such a mentor for me in this internship. She is phenomenal! This truly has been life changing for me! Thank you.
Best Regards,
Sarena McCook
Berkeley College 3/28/14
---
Dear Scott,
These past three months have been an extraordinary experience for us. Being an intern isn't exactly the top of the totem pole in the business world but we both knew that we were a part of something special when you took us on your team. When assignments got tough and tasks seemed difficult, you were still a patient teacher and were never dismissive if we had questions, even those that appeared trivial. We especially respect your choice in hiring Mabel as we have come to realize that she is a talented person and a true trailblazer for the both of us. We both would like to say thank you for taking the time out to train us and bring out great effort in us as well and we certainly hope that your work invested in us will come to fruition someday as we venture out to begin our professional careers. Thank you for everything.
Best Regards,
Debora Pena and James Lusker
Berkeley College 9/19/13
---
Dear Scott,
Thank you so much for what you have done for me. In my duration at Lanin Law [as a college intern] I have gained the knowledge that I need to put a foot through the door at another law firm as good as yours! Take care and keep in touch!
Best,
Leslie Sambula
Berkeley College (2009)
LAW STUDENT AND LEGAL ASSISTANT INTERNS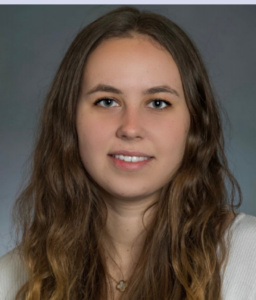 Julia Zbarsky
Brooklyn Law School (3r yr.)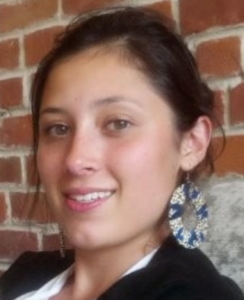 Mary (Mimi) Berfield
Brooklyn Law School (3r yr.)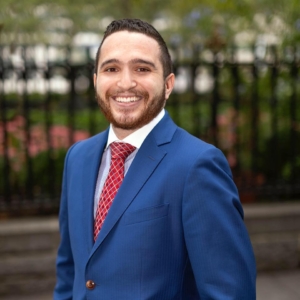 Daniel Brenner
Brooklyn Law School (3r yr.)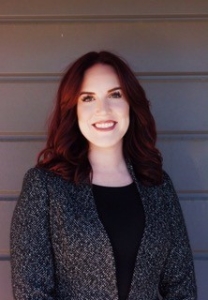 Katherine Knoepker
Brooklyn Law School (2d yr.)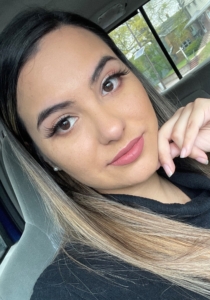 Kelly Bermudez
Touro School of Law (3r yr.)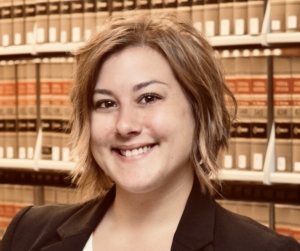 Chiara Haueter
Touro School of Law (2d yr.)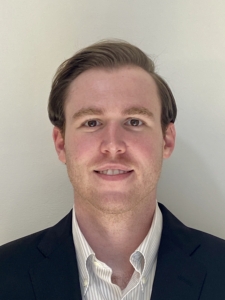 Max Bauer
Cardozo School of Law (3r yr.)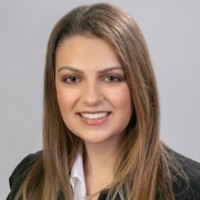 Maria Famiglietti
Hofstra School of Law (2d yr.)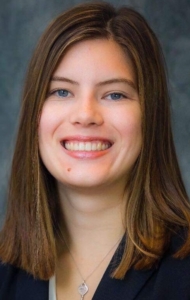 Blair Hendricks
St. John's University School of Law (2d yr.)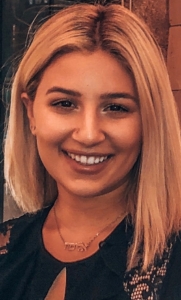 Skylar Corrao
Brooklyn Law School (3r yr.)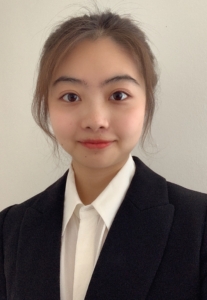 Ziyi Gao
Touro College Jacob D. Fuchsberg Law Center (2d yr.)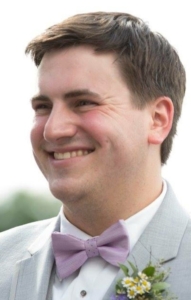 Brett Klatsky
Benjamin N. Cardozo School of Law/Yeshiva University (3rd yr.)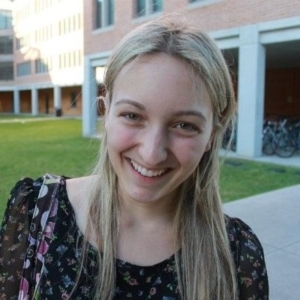 Chynna Foucek
Brooklyn Law School (2d yr.)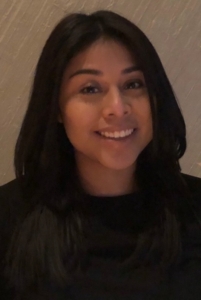 Gladys Mozo
Benjamin N. Cardozo School of Law/Yeshiva University (2d yr.)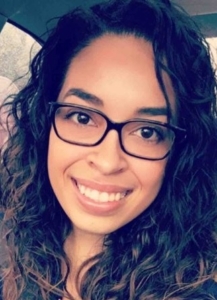 Briana Jimenez
New York Law School (2d yr.)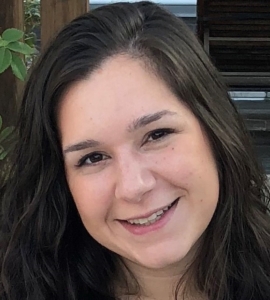 Devin Moscowitz
New York Law School (2d yr.)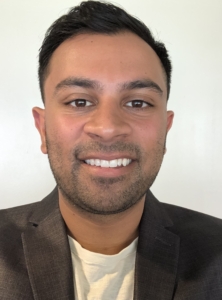 Kevin George
Benjamin N. Cardozo School of Law/Yeshiva University (2d yr.)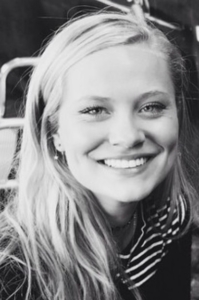 Samantha Noell
Brooklyn Law School (2d yr.)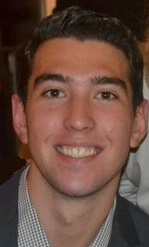 Marco Donatelli
Brooklyn Law School (2d yr.)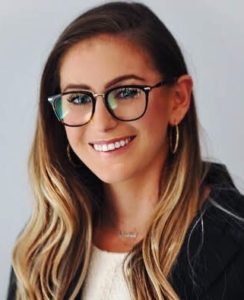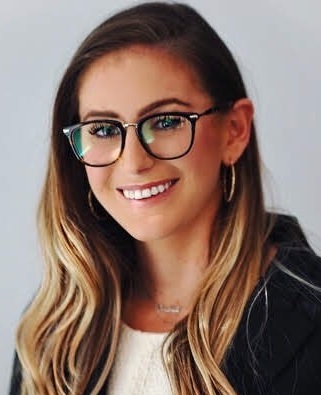 Andrea Coppola
Cardozo Law School ( 2d yr.)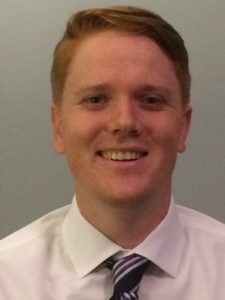 Kevin Murray
St. John's University School of Law (1st yr.)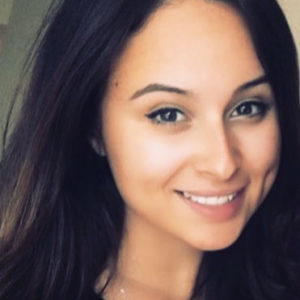 Evelina Khorenko
New York Law School ( 1st yr.)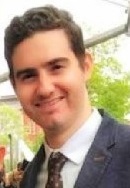 Dean Vergara
Brooklyn Law School (3rd yr.)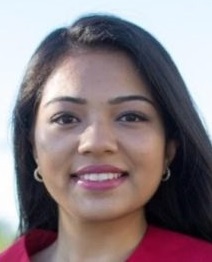 Megha Patel
Brooklyn Law School (2d yr.)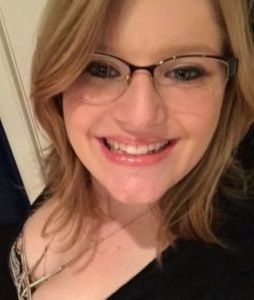 Jennifer Zaso
Touro Law School (2d yr.)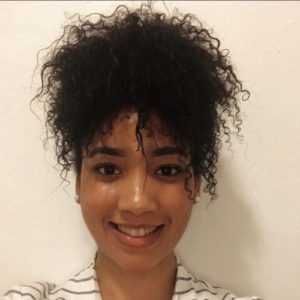 Mayreni Heredia
Brooklyn Law School (2d yr.)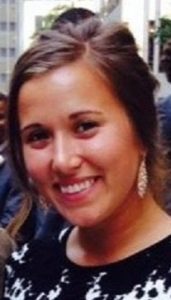 Margaret Dellraria
Columbus School of Law
The Catholic University of America (2d yr.)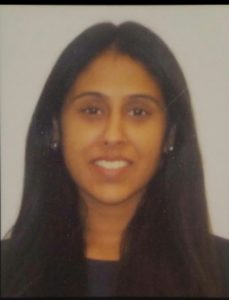 Khusbu Dave
St. John's University School of Law (2d yr.)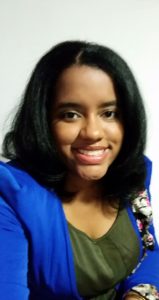 Francis Felipe
Brooklyn Law School (2d yr.)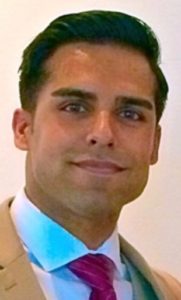 Ankit Kapoor
Brooklyn Law School (3rd yr.)
New York City Police Officer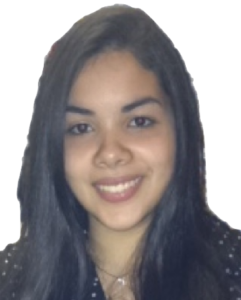 Diana Rosario
Berkeley College (4th yr.)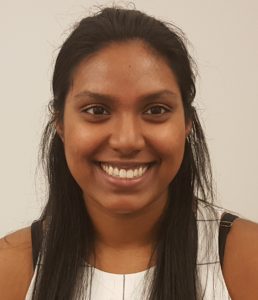 Ashley Haripal
Brooklyn Law School (2nd yr.)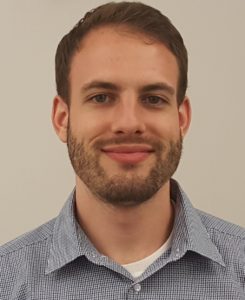 Christopher Whelan
Brooklyn Law School (1st yr.)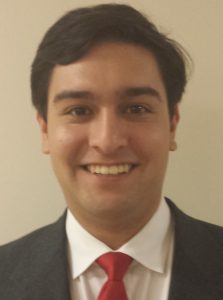 Dylan Weeks
Brooklyn Law School (2nd yr.)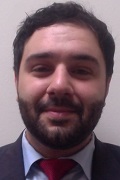 Evan Hallal
Brooklyn Law School (2nd yr.)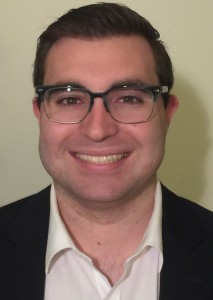 Nicholas Ribaudo
Brooklyn Law School (Entering 2nd Yr.)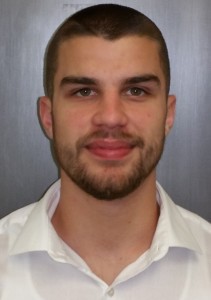 Emil Onolfi
Brooklyn Law School (Entering 2nd Yr.)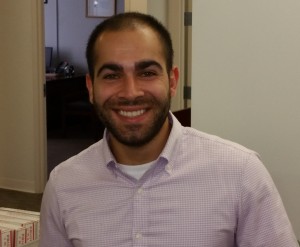 Ashraf (Sunny) Donn
Brooklyn Law School (Entering 3rd Yr.)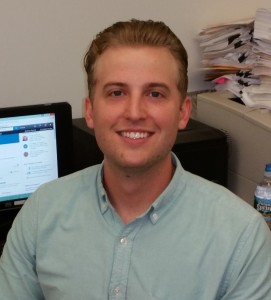 Chase MacCleod
Brooklyn Law School (Entering 2d Yr.)

Jennifer Barranco
Berkeley College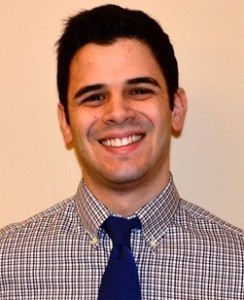 Jeremy Ancelson
Cardozo Law School (Entering 3rd Yr.)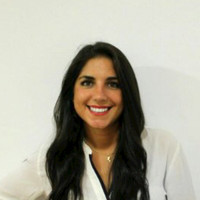 Carmen Hidalgo
Attorney From Spain Attending Berkeley College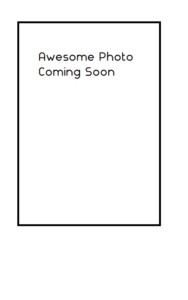 Fran Foster
Berkeley College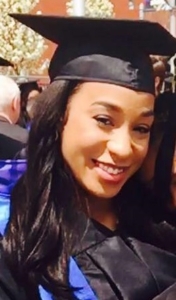 Sarena McCook
Berkeley College

Sharon Ramirez
Berkeley College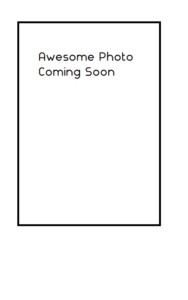 Kira Simmons
Berkeley College
Deborah Pena
Berkeley College
Spring 2013  Nadege Dessources, Berkeley College
Winter 2012-2013
Eleanor McCarthur – Berkeley College
Melissa Quinnones – Berkeley College
Fall 2012
Marina Gevorgyan- Berkeley College
Shirnaree Evans – Berkeley College
Summer 2012
Jennifer Sukra – Berkeley College
Tiffany Charles – Berkeley College
Spring 2012
Argentina Grosu-Simons – Berkeley College
Shamara Pusey – Berkeley College
Winter 2011-2012
Desiree Ossa – Berkeley College
Fall 2011
Michelle Samuels – Berkeley College
Summer 2011
Nereyda Hoyos – Berkeley College
Jaya Singh – Berkeley College
Chantelle Boyce – ASA College
Spring 2011
Celeste Mazyck – Berkeley College
Shaundi Best – Berkeley College
Winter 2010-2011
Betsy Flores – Berkeley College
Carissa Matteo – Berkeley College
Fall 2011
Nermin Dedovic – Berkeley College
Fall 2010
Doraliza Freeman – Berkeley College
Victor Brito – Berkeley College
Summer 2010
Arline Joseph – Berkeley College
Spring 2010
Darleny Suriel – Berkeley College
Winter 2009-2010
Melissa Mohammed – Berkeley College
William Christopher – Berkeley College
Fall 2009
Sabena Oberoi – Berkeley College
Summer 2009
Jennifer Meija – Berkeley College
Spring 2009
Leslie Sambula – Bronx Community College