Let's face it.  No one wants to file bankruptcy.  It is an emotional decision.  By the time our clients reach this point in their lives, they are struggling with debt.  Bankruptcy is a serious decision.  It can help lift the burden of debt off your shoulders. It can stop mortgage foreclosures, collection actions and harassment from your creditors but we always recommend that clients look into non-bankruptcy alternatives first.  If you decide that bankruptcy is the right choice, you should not try to do it "pro se", which is when you represent yourself.  Very few pro se bankruptcy cases succeed.  Bankruptcy law and procedures can be complex.  An experienced bankruptcy attorney can help guide you and avoid trouble.
THE GOAL OF BANKRUPTCY
The main goal of bankruptcy is to help you get a "fresh start" and financial freedom. This is accomplished by discharging debts in Chapter 7 or making affordable payments in Chapter 13. Chapter 13 payment plans can legally de-accelerate your mortgage after you lender has accelerated it and can give you up to 5 years to catch up by repaying the arrears while you continue to make the regular monthly payments. Which chapter you should file will depend on your assets and liabilities, income and expenses.
CHOOSE YOUR ATTORNEY WISELY
Qualifying for Chapter 7 became more difficult under reforms to the law in 2005 when Congress enacted something called the Means Test.  This made the process even more complex.  Bankruptcy has been called a mine field.   Bankruptcy law is a Federal law but it also incorporates the laws of the state where you file, such as laws governing real estate and personal property.  Knowledge of the federal and the state laws is necessary to succeed in bankruptcy.   Errors by pro se debtors can hurt them significantly.  An experienced attorney can help you achieve the best possible outcome. Each case is different. Your attorney should review your case in detail, explain the pros and cons, review the non-bankruptcy alternatives, make a recommendation, and let you know what to expect.
SO WHAT IS INVOLVED IN BANKRUPTCY?
A lot of work goes into filing a bankruptcy case.  We use specialized bankrutpcy software called Bankruptcy Pro.  We
work with our clients to gather all of the necessary information and we draft the petition and all schedules.   These are the papers that must list all assets and liabilities, income and expenses.  There are also many questions that must be completed. In Chapter 13 cases, we calculate the monthly plan payment based on a client's budget and debts.  In some cases, clients do not have to repay 100% of their unsecured debts and can save a lot of money.  Sometimes the savings is far more than the legal fees or costs (which, in any event, are very reasonable – usually equal to about one month's payments on mortgages and debts).  For example, if a client has limited equity in a home or the equity is completely protected under the New York homestead exemption, and if the client has limited other assets, and uses most of his or her income to pay for recurring monthly living expenses, the client may be able to confirm a Chapter 13 plan that pays as little as 5% to unsecured creditors like credit cards and discharges the other 95%, while still keeping the family home.  Sometimes, this can be done in conjunction with a mortgage loan modification that reduces the monthly mortgage payments as well.  In Chapter 13 or with loan modification, the client can get extra time to catch up on any mortgage arrears while the home is protected from foreclosure. The process of working with our firm starts with a free phone consult and then an in-office meeting.   We explain the entire process clearly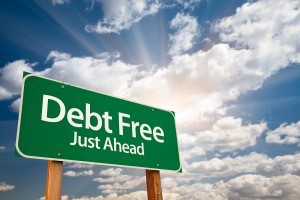 and in plain English, and we are always available to answer questions by phone and email.  Drafts of papers can usually be emailed to clients as adobe acrobat pdf documents if that is convenient  or mailed and clients can review the papers and make corrections in thier own home.  Once the papers are finalized, we will arrange for another "signing" meeting to review everything.  Then we scan the papers and attorney Scott Lanin files them electronically on the Court's ECF system (electronic case filing).  If there is a pending foreclosure sale we will also fax notice of the automatic stay to the attorneys for the lender and call them to make sure the sale is stayed (stopped).
BEWARE CUT-RATE BANKRUPTCY ADVICE FROM PREPARERS AND MILLS

If you are wondering whether you should file bankruptcy, the first question you need to ask yourself is who should advise you.   Do you really want to trust a non-attorney bankruptcy petition preparer to guide you?  Do you really want to look for the attorney with the lowest fee to assist you with this important decision?  It is always possible to find a cheap lawyer who is just starting out but when your family home or financial future is at stake, it is a serious mistake to try to save a few dollars on fees.  Bankruptcy Law is  a very complex area of law and for many inexperienced lawyers, it can be a minefield.  For many unfortunate debtors, it is a classic example of being "penny wise and pound foolish" which means that trying to save a few dollars often ends up costing many more later.
Bankruptcy-petition preparers are notorious for getting into trouble with Bankruptcy Courts and trustees.  They do not know the laws or the court procedures. Very often they prepare schedules but leave the client helpless and without anyone to handle the case or appear in court, since preparers are not licensed or allowed to do that work.  Very often they give incorrect information because they are not trained or qualified to give legal advice about the Federal Bankruptcy Laws, other legal strategies and alternatives, which bankruptcy chapter is appropriate, or even whether filing bankruptcy at all is the best choice.  The end result is a case that almost always fails.  These preparers are street-corner paralegals who try to practice law without a license and in the end it is the client that always pays the price.
Bankruptcy-mill attorneys are not much better, very often sending junior attorneys to court hearings.  We have witnessed distressed individuals at hearings searching around the halls to look for their attorney only to meet a junior associate that the firm sent to cover the case.  This happens all the time where a beginner lawyer shows up in court from a bankruptcy mill.  If you hire a mill, expect that you may have an inexperienced attorney mishandling your case.   Or, you may have a per diem attorney who is unfamiliar with your file.  A per diem attorney is someone who makes a living by appearing daily in court to cover multiple hearings for several different lawyers. Per diem lawyers work as independent contractors for bankruptcy mills. Typically the per diem lawyer who handles a court case has never even met the client before until the day of a court hearing.  Most bankruptcy debtors do not become aware that they will treated this badly until it is too late.
At Lanin Law P.C., we do not do this to our clients. We handle client's cases personally.
We routinely hear horror stories from individuals who had a bad financial situation to begin with and then chose the wrong lawyer or non-lawyer to help, only to find themselves with a worse situation.  We help many clients fix problems that others have created, particularly in the loan modification area where many non-lawyers and "consultants" are being investigated or indicted by the Attorney General.  We never send a stranger or inexperienced beginner to court to meet the client.
When you retain a bankruptcy attorney, ask the attorney who will be handling your case and appearing in court with you.
So how do you know if a bankruptcy firm is a mill or factory?  The primary red flag is that the firm advertises that they may have handled thousands of bankruptcy cases.  You should ask yourself how a firm can handle so many cases.  For a small firm to handle thousands of cases, it can only mean that they use per diem attorneys to appear in court and that they routinely ignore their client's needs.  It is just not possible to give clients personal attention and quality service if a law firm's main focus is on volume.  We believe that Lanin Law P.C. strikes the right balance between quality and quantity.  We are experienced but we do not want to handle hundreds of bankruptcy cases at a time.  It is simply not possible to provide a high level of service with that many cases.
We also recognize that legal fees should be reasonable and we believe that we offer rates that are very competitive when compared to the few other firms that are experienced in this field.  We do not compare our rates to bankruptcy preparers or mills – clients who base their decision on price alone and not on experience or quality, will always be disappointed with the poor service they receive from a bankruptcy mill. It is our goal to to represent our client's properly.  We do not try to low-ball our fees by cutting corners.  Bankruptcy is a serious business and we treat it that way.