SCOTT L. LANIN, MANAGING ATTORNEY
Representing individuals and businesses in commercial litigation and appeals,  foreclosure defense and lender liability, Chapters 7, 11, and 13 Bankruptcy cases; and in business transactions throughout New York State. Scott handles cases in the State Supreme Courts, Federal District and Circuit Courts, Appellate Division, and Bankruptcy Courts.
Top Rated Litigator – 2021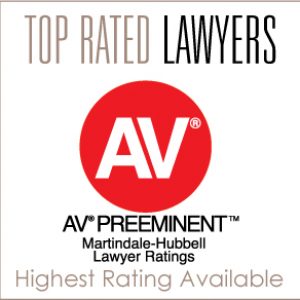 New York State (passed July 1989 bar exam).


U.S. Court of Appeals for the Second Circuit.

U.S. District Court for Southern District of New York, Eastern District of New York, Northern District of New York, Western District of New York.

U.S. Bankruptcy Court for Southern District of New York, Eastern District of New York, Northern District of New York, Western District of New York.

Pro hac vice appearances in Federal and Bankruptcy Courts in CT, DE, FL, OR, IL, MI, and NJ.
ST. JOHN'S UNIVERSITY SCHOOL OF LAW, J.D., June 1989

Law Review (Highest Law School Honor)
Top 12.5% of class
Dean's List
American Jurisprudence Award – Lawyer as Negotiator
John J. Murphy Memorial Scholarship
Law Professor/Faculty Research Assistant.
NEW YORK UNIVERSITY STERN SCHOOL OF BUSINESS, B.S., June 1986
FINANCE AND MANAGEMENT
Entered at age 16; graduated at age 20
Top 5%, Cum Laude, GPA 3.64/4.0, Dean's List
NYU Stern School ranked as #2 Business Finance program in the US (2019)
University Founders' Day Scholar
Beta Gamma Sigma (Management Honor Society)
Phi Alpha Kappa (Finance Honor Society)
PROFESSIONAL AFFILIATIONS
Authorized Law School Extern Program Mentor:
Brooklyn Law School (Brooklyn, NY)
Catholic University Law School (Washington DC)
Cardozo School Of Law, Yeshiva University (New York, NY)
Hofstra Law School (Long Island, NY)
New York Law School (New York, NY)
St. John's University School of Law (Jamaica, NY)
Touro Law School (Central Islip, NY)
Berkeley College (New York, NY)
Bronx Community College (Bronx, NY)
ASA College (New York, NY)
BNI Manhattan  – Chapter 53 (2015 – June 2020) 3 West Club, 3 West 51 St. off 5th Ave, New York, N.Y. – Member, Top 10 Networking Chapter in New York.
Licensed New York Real Estate Broker
Director and Vice President 1266 Apartment Corporation (Horizon House: http://www.horizon-house.com): co-operative corporation with over $100 million in assets, 6 hi-rises, 1266 units, 32 acres and 115 employees  (2002-2005)
Moot Court Judge – Oral Arguments At Touro Law School (April 2020 and 2021)
Avvo Expert Contributor (Volunteer Pro Bono – Question & Answer Panel)
Member of Allexpert.com Creditor and Bankruptcy categories (formerly expertcentral.com):
see Scott's allexpert.com profile and rank (1999-2000)
American Bankruptcy Institute (2002-2006)
Bankruptcy Lawyers Network
Commercial Law League of America: Bankruptcy & Insolvency Committee; Creditors' Rights Committee; and Contributing Author – Bankruptcy & Insolvency Newsletter (1996-2001)
National Association of Consumer Bankruptcy Attorneys – nation's largest organization and network of consumer bankruptcy attorneys helping individuals resolve debt problems and save their assets and homes (8/7/05 to 4/27/10)
Eastern Association of Equipment Lessors (1996-2001)
Judge, Civil Trial Institute St. John's University School of Law School (1996)
Turnaround Management Association, Long Island Chapter (1996-2001)
New York State Bar Association, Commercial and Federal Litigation Section; and Real Property Section
American Bar Association: Litigation Section: Bankruptcy and Insolvency Committee, Commercial and Banking Litigation Committee, and Trial Practice Committee; Business Law Section; and Law Practice Management Section (1990-2007)
Nassau County Bar Association: Bankruptcy Committee; and Homeless Advocacy Program (1991-1997)
Bankruptcy Lawyers Bar Association of the City of New York (1990-1993)
International Executive Guild
International Whos Who
PUBLICATIONS
NY Business & Real Estate Litigator Blog (www.nybusinesslitigator.com) – The Martial Art of Commercial Litigation
NY Foreclosure Law Blog (www.nyforeclosurelaw.com) – Solutions and Strategies for Mortgage Defaults
Foreclosure Guide For The New York Homeowner
New York Recognizes Exception to Waiver of Attorney – Client Privilege, 62 St. John's Law Review 752 (1988)
Pre-Printed Invoice Terms, Course Of Dealing, And Possession Of Goods Did Not Give Creditor A Security Interest Under Articles 2 Or 9 Of The UCC, Commercial Law League Association, Bankruptcy and Insolvency Section Newsletter, Vol. 13, Issue 10, pp.1-4 (April 1999)
Background and Experience
"Law" is Scott Lanin's middle name. Really. Well, it's actually "Lawrence" but close enough.
Scott is originally from Queens and attended schools in New York City.  As a child he attended P.S. 165 in Flushing where he graduated as the valedictorian.  He attended 7th grade at Campbell J.H.S. in Flushing and 9th grade at I.S. 25 in Bayside Queens.  He was in the city's "IGC" program and skipped the 8th grade.  He attended Bayside High School and was in the class of 82′ where he earned one year of college credit in Advanced Placement courses at the age of 15. He competed in the NYC Westinghouse Science Fair in Mathematics.
In 1982, at the young age of 16, Scott entered the N.Y.U Stern School of Business.  In 1986, he graduated with honors at the top 5% of his class with a dual major in Finance and Management.  He attended St. John's University School of Law from 1986 through 1989 where he earned Law Review honors and also graduated at the top of his class.  Scott understands the concerns of our clients with financial struggles. He put himself through college and law school with scholarships, financial aid, student loans and work.
In 1989, Scott sat for and passed the New York bar exam at the age of 23.  He began his legal practice that year in the Park Avenue office of the corporate department of Whitman & Ransom, a large and prestigious international law firm which was home to former New York Governor Hugh Carey. (The firm is now known as Whitman Breed Abbot & Morgan.) Scott was formerly an associate attorney handling commercial litigation, creditor rights, and mortgage foreclosures with Farrell Fritz, the premier Long Island law firm. He was also associated with a boutique commercial litigation/creditors' rights firm in Manhattan and with a bankruptcy firm and Chapter 13 Trustee in Garden City Long Island.
Scott is the managing attorney and founding principal of Lanin Law P.C., a firm that traces its roots back to 1999. The firm has moved over the years from the Lincoln Building, One Grand Central Place, NY, NY (across from Grand Central Station), to 1065 Avenue of the Americas, NY, NY (across from Bryant Park), and now to 505 Eighth Avenue, NY, NY (one block from Penn Station), always maintaining a Midtown Manhattan presence under Scott's leadership. The firm has been at it's present location since 2011.
Scott has extensive experience representing individuals and businesses, including lenders and borrowers, mortgagees and mortgagors, corporations, and trustees in commercial (business and real estate) litigation and appeals in cases involving debt collection, replevin, asset recovery, orders of seizure (equipment and vehicle leases), mortgage foreclosure and receivership, contract and real estate disputes, Chapters 7, 13, and 11, and a wide variety of creditor rights and bankruptcy matters, including adversary proceedings and motions. 
Scott also gained extensive experience in the areas of real estate and co-ops as the First Vice President of the Board of Directors of 1266 Apartment Corporation, the largest co-op in New Jersey, where he was responsible for 6 hi-rise buildings, 32 acres of property and over 114 employees in the Local Union 32BJ.
Scott is an experienced instructor and mentor to lawyers and law students. In 2015, Scott conducted a seminar in a national CLE (Continuing Legal Education) course on Access MCLE for attorneys entitled "How To Handle Commercial Litigation and Keep Your Clients Happy." In 2016, Scott was retained by Access MCLE to present a new CLE seminar on New York Foreclosure Defense Litigation and Loan Modification. Scott has done extensive pro bono volunteer work mentoring and supervising law student and college interns. He typically mentors 6 students each year (2 per semester in the Spring, Summer, and Fall) and is approved for internships/externships through accredited law programs at Brooklyn Law School, Cardozo Law School, St. John's University School of Law, Touro Law School, Hofstra Law School, New York Law School, and Berkeley College. Students receive an evaluation for academic credit on their transcript and post-internship guidance and assistance with graduate school, the bar exam, and employment.
Scott is also a frequent featured speaker at an elite business networking organization on the topic of Commercial Litigation and Foreclosure Defense law; has been interviewed on several business podcasts and live radio shows; and has been a judge at law school moot court oral arguments.
On a personal note, Scott is married to Lisa Lanin, who administers the retirement plan for Memorial Sloan Kettering Cancer Center. He is the proud father of Samantha, who is studying to become a speech language pathologist at Montclair State University Graduate School, Department of Communication Sciences and Disorders, after graduating from the University of Maryland, and Jessica who is attending Emory University in Atlanta to study business.   He also holds a 4th Dan Black Belt in ITF Taekwon-Do and a 2d Dan Black Belt in Karate and is a kickboxing instructor.  Both of his daughters hold 1st Dan Black Belts in ITF Taekwon-Do. Scott has been training since 1984 and teaching since 1987 and finds martial arts philosophy and concepts useful in his law practice.  He is an internationally certified Taekwon-Do Instructor and has trained in Korean Karate, Kenpo Karate, Taekwon-Do, Jeet Kune Do, Muay Thai, and Kickboxing. In 2016, Scott got closer to the world record for board breaking when he broke 10 boards with a side kick barefoot. Scott  is also an accomplished guitarist and enjoys playing with his band and recording music. In 2016, 2017, and 2018, he performed the Stars Spangled Banner at an International Taekwon-do Tournament, where he was also a Judge and Referee. He is also the lead guitarist and vocalist in a classic rock cover band called Mojo. Scott is an avid fan of the Mets, Jets, and Knicks but will accept Yankees, Giants, and Nets fans as clients. He has also been a member of the International Diabetic Athletes Association, the Juvenile Diabetes Foundation, and the American Diabetes Association, having been a juvenile diabetic since age 12.  He was the Athletic Director of the New York Diabetes Association summer camp in upstate New York and has been a public speaker on diabetes and exercise.  He has never allowed diabetes to prevent him from doing anything.
CLE – Continuing Legal Education
Scott stays current by constantly reading and studying the law and by always striving to improve.  He participates in at least 24 hours of Continuing Legal Education every two years. He has taken the following courses in his recent CLE cycles: Appellate Jurisdiction; Bankruptcy Avoidance Powers; Best Practices for Clear Contract Drafting; Bring Your Own Tech to the Office; Computer Security for Today's Law Office; Conflicts of Interest in the Practice of Law, Causes and Cures; Cyber Stalking: Who's Watching Me; Dealing with the News Media; Digital Currencies; Bitcoin and the Law; Federal and State Tax Laws: Poe v. Seaborn – A Contrarian View; Hot Topics in Social Media Law; IT 4 The JD; Litigating Political Asylum Cases In Immigration Court; Mastering Legal Malpractice Insurance; Prevention Detection and Treatment of Mental or Physical Issues that Impair a Members Ability to Perform Legal Services with Competence; Recent Developments in Patent Law; Straight Talk: Social Media Ethics and Attorneys; The Reduction of Bias in the Legal Profession; The Cyber Threat Landscape: A Clear and Present Danger to Law Firms; A Modern Look at Contractors v. Employees; Credit Damages and their Application in Cases: An Overview; Depositions; Drafting Software Development Agreements; Ethical Issues in EB-5 and DACA Cases; Ethical Issues in Terminating the Attorney-Client Relationship; Got a Handle on Employee Leaves of Absence; Legal Ethics: The Limits of Aggressive Counsel; Privacy Best Practices for Lawyers: What Every Law Practice Needs to Know About Privacy Law; The Ethics of Aging Clients; The Five Fundamentals of Federal Employment Law; The Role of Compliance Workplace Investigations 101; A Primer on International Taxation; ABA Professional Responsibility Client-Lawyer Guidelines; Advanced Topics in Employment Law; Attorneys and the Cloud; Effective Use of Experts in Litigation; Diversity in the Legal Profession; The State of Bankruptcy and the Economy Today; Bankruptcy Basics; Navigating the Transition into Bankruptcy Law; Chapter 13 Bankruptcies; Happy Hour Chat: Social Media and Law Firm Culture; Business Bankruptcies; Working with a Virtual Bankruptcy Paralegal; Refine your Law Firm Strategy; Better Serving Your Clients; Bifurcated Bankruptcies; Marketing Your Law Firm; NextChapter Workshop: Learn How to Use Bankruptcy Software; Bankruptcy Systems and Workflows; BK Books and Fastcase; and The Client Centered Law Firm: How to Succeed in an Experience Driven World.
Scott has attended numerous other webinars on business and law, including management, marketing, social media and handling virtual depositions and court appearances in the post-Covid world.